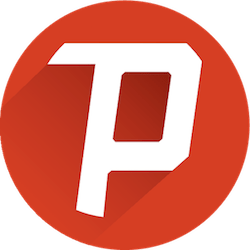 Psiphon is a software that enables the regular internet user to access the web if some of its contents are restricted by the organization he's working/studying in or by the government for some reasons. Use Psiphon to be able to visit web pages without having to divulge your location information.
Though most of the Psiphon users consider it to be a VPN device, the Psiphon privacy policy says to consider the software to be an anti-censorship application than an online security tool.
Psiphon doesn't record all of the user information but bits and pieces of it enough to know the authenticity of the application being used. It also uses cookies to help filter out adds from its partners and hence divulges some of our information to them.
Psiphon – Usability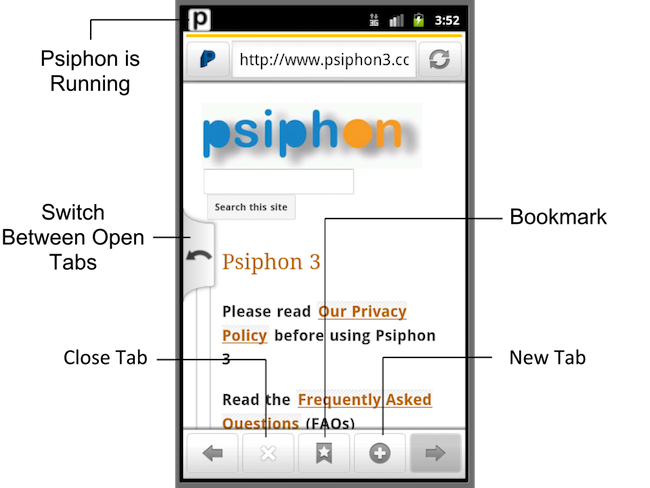 Usability of Psiphon is effortless. After having it downloaded on your Android or Windows device you simply have to follow certain steps and clicks to successfully secure your IP (Internet Protocol) address. Although the android and windows version of the Psiphon have different names they operate in a similar kind of way.
The application can be downloaded from the links given in our article or the Google Play Store. If the app is not available on the Play store in your country, you could simply send a request to get the app via email on the email address given on the Psiphon homepage.
Read on to know how to operate the application on your Android or Windows device.
Use Psiphon on Android
After installing Psiphon on your Android device, tap the Psiphon icon.
The homepage appears which has an option to upgrade to a premium version that decreases the frequency of advertisements appearing over the browser. You could choose to upgrade or proceed further.
Tap the "Start" button to connect Psiphon, remember to keep your internet connection on.
After this, you may choose to tunnel the whole device or not, depending on your choice your default browser opens or the Psiphon browser opens respectively.
Now, Psiphon gets connected and you may continue browsing.
You may choose to disconnect by tapping on the "Stop" button on the home screen of Psiphon.
You can choose to change the proxy server to other countries using the "Options" button. When you choose "Tunnel whole device", your device sends you a message stating that Psiphon is going to allow all your traffic to go through it. Click on OK and enjoy browsing.
Use Psiphon on Windows
After installing the application on your PC, simply double-click the Psiphon application to launch it.
Psiphon connects readily if your internet connectivity is turned on.
The Windows client will allow browsing through the Psiphon browser only by default.
The settings tray available on the left-hand side has options to split the local traffic to improve the speed of connectivity.
Psiphon connects to the "Fastest Country" by default which may be a country close to you. You can change the preferred country by accessing it through the settings tab.
To disconnect, simply click "Disconnect" on the home screen.
Using Psiphon is as easy as it is to download. If you haven't yet downloaded this amazing application, download it using our links or visiting Psiphon.